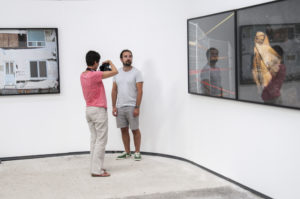 During this week, I was very honored ti get the chance to run a workshop for adults, as part of Rencontres Internationales de la Photographie d'Arles (France).
The majority of the eleven participants get the inspiration to take very good photographs (in my opinion).
I would like to thank Mr. François Hebel for having placed his trust in me.
ps. 
It is never easy to face demanding adults who have paid for not a few for their workshop with me.
Anyway, I maintain that some of the participants learned much more during this partially conflictual week.
As initially it was intended for experienced photographers, I pushed them to the end of what they could.
I don't want to disappoint the best. 
Au revoir les RIP!