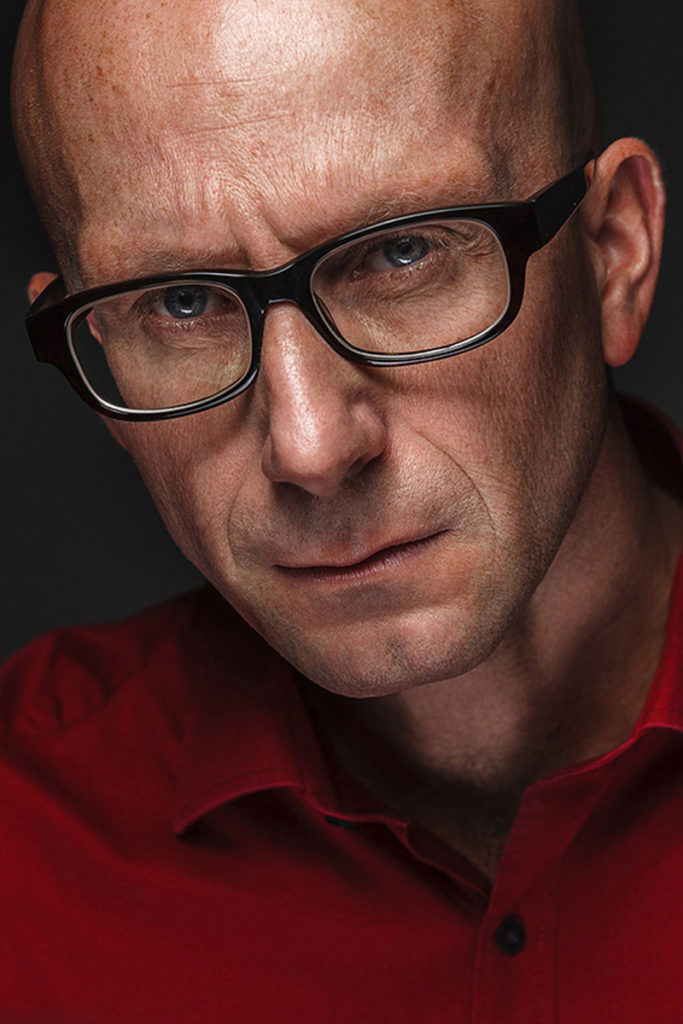 I was born in Suresnes, France in July 1963. For those who don't know where it is, this town is close to Paris, about 10 km far from the Eiffel Tower. 
As my father was physically handicapped and could not drive a car, many of my earliest childhood memories are of the nearby Parc du Mont Valérien.
I still remember the memorial marking the execution location of French resistants by the Nazis and the American Cemeterywhere nearly 1600 American soldiers who died in France during WWI and WWIIlie buried.
I get my first 35 mm camera at the age of nine. At that time were my pets my best companions and therefore also my favorit topic. 
In September 1976 is my father gone. Since then I have been definitly convinced by the fact that photography is a way to keep my heroes alive by my side. My dad was my hero of whom my secondary schoolfriends were laughing at. Indeed, he was not like other fathers. He couldn't play soccer with me.
Early I noticed that the norms dictated by the society in which I live is an unbearable act of discrimination.
My hero died, he was still young and handsome.
The best picture I've ever missed is a close portrait of him. So that you could believe me.
Since 1986 I devote myself to capturing the faces of the young people who live, marginalized and rebel, in places where hope has forgotten them, especially in the former Soviet Republics.
At the same time, and as if to thank young people for being the heroes of my photographs, I have been running free photo workshops for disadvantaged young people for over 25 years.
Shortly
Born in Suresnes, near Paris in 1963
I get my first SLR camera ( the Soviet Zenith ) three month after my father's death in 1976
Studies of russian language at l'INALCO – Sorbonne Nouvelle Paris 
Since 1986 I'm a freelance photographer for several french and germanMagazines and Newspapers : Stern, Der Spiegel, Die TAZ, Libération, Le Monde, Marianne, La Vie…  also doing corporate assignments : Pfizer, Bilfinger Berger, Herrenknecht …
1996, I leave Paris 
2001-02, Stay in Berlin
2006, after frustrating stints by Vu, Sipa and Editing, I become a member of the german press agency Zeitenspiegel (Stuttgart)
For 27 years I continuously lead in four languages noteworthy photo workshops to kids of ghettos, to prisoners, to the grandchildren of Stalin's Deportations, to visually impaired children, to children with Down Syndrome…          Mostly I teach in German and Russian
About 30 soloexhibitions among Europe and Russia
I've been nominated once for the Prix Niepce (2006, most famous french honour) and I've won prizes just like the Grand Prix of Fotofestiwal in Lodz (2008, Poland)
Since 2003 I live in Strasbourg together with my wife Luitgard and my three sons Lennart, Sören, Karel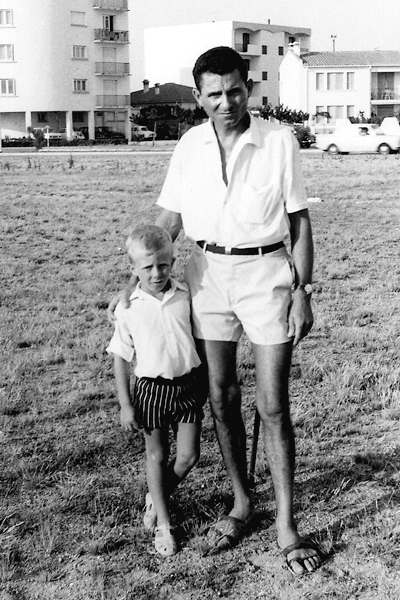 Fr.
Né à Suresnes en 1963. À l'âge de 9 ans, je découvre la photographie
Études de russe à la Sorbonne Nouvelle à Paris
En 1986, je deviens photographe indépendant établi à Paris
Depuis mes premiers débuts je consacre mon œuvre aux jeunesses d'Europe et d'Asie Centrale
Après dix ans passés à Paris à collaborer avec la presse nationale, je quitte la capitale pour me rapprocher de l'Allemagne notamment pour des raisons familiales
À partir de 1996, je verse de plus en plus dans la pratique d'ateliers dans le cadre d'actions de prévention (banlieues, prisons, voir Photo Poche S7), d'inclusion et de coopération (Kazakhstan…)
Maître de stage en Arles (RIP) en 2014.
Je suis membre de l'agence Zeitenspiegel (Stuttgart) et je pige pour la presse allemande (Cicero, Die Taz, der Spiegel, Welt am Sonntag, Stern…), zurichoise et parisienne (La Vie, Marianne, Le Monde…).
La série Face Moi a été exposée une trentaine de fois en Europe, Russie et Kazakhstan.
Je m'exprime parfaitement en allemand et en russe. Je parle aussi anglais.
Je partage ma résidence entre Strasbourg, Stuttgart et Paris.
2019
Ateliers de photographie pour de jeunes infirmes moteurs cérébraux à Temirtau et Shimkent, Kazakhstan.
2018
Ateliers de photographie pour de jeunes retardés mentaux d'Astana et des trisomiques d'Almaty, Kazakhstan.

2017
Atelier de photographie pour de jeunes migrants à Kehl, Allemagne.
Ateliers de photographie pour de jeunes handicapés visuels à Karaganda et Almaty, Kazakhstan.
2016
Atelier de photographie pour de jeunes migrants à Offenburg, Allemagne.
2015
#Pics for Peace Cycle de trois ateliers pour les jeunes d'Ukraine dans le Donbass en guerre ainsi qu'à Illichivsk.
2014
Maître de stage Portrait : de la maîtrise à l'audace Rencontres de la Photographie, Arles
2012
Sois jeune et tais-toi! Résidence soutenue par l'Ambassade de France et par l'Institut Français d'Ukraine
2011
Envisage-moi! Commande de la Mission handicap de l'Université de Strasbourg : Résidence & atelier
2006
madeineurope.pl: essai photographique et vidéo sur l'ultraviolence et l'obscénité répandues parmi une certaine jeunesse polonaise
En marge, direction d'un atelier de photo avec des mal- et non-voyants de Lodz
Nomination au Prix Nièpce
2005
Réalisation de Cours toi s'ydocument citoyen avec des adolescents du Neuhof (édition DVD)
2004
Réalisation de deux documentaires de 35 min. marquant la fin de deux résidences : La peau des Clichés(édité en DVD) et La progéniture des maudits
2003
Résidence de 12 mois et direction d'ateliers dans le quartier du Neuhof àStrasbourg.
Poursuite des ateliers à Karaganda, ville de L'Archipel du Goulag
2002
Atelier d'intégration de six mois à Kreuzberg dans Berlin ( public de jeunes filles turques voilées )
Université d'été des photographes et journalistes d'Asie centrale ~ formation dirigée en russe; Almaty (Fondation Soros, Ambassade de France au Kazakhstan et Kirghizistan)
1996-2001
Animateur, cinq ans durant, d'un Projet Culturel de Quartier à Bourtzwiller et aux Coteaux – Mulhouse.
À l'issue duquel l'édition du Photo PocheS7: " Place de la Réunion " ainsi qu'expositions : Biennale de Moscou, Mois de la Photo de Paris ..
Ateliers dans les prisons (Strasbourg, Wiesbaden- RFA..)
EXPOSITIONS PERSONNELLES (sélection)

02/97Stadtmuseum, TübingenD
09/97Fuji Fotogalerija,KaunasLV
11/97Galerie Academija,VilniusLV
03/98Galerie 4, ChebCZ
10/99Galerie Irèna,KievUA
11/99Stadtverwaltung, WeimarD
12/99Galerie de l'Union des photographes, ZaporojiéUA
04/00Prison centrale des jeunes, WiesbadenD
06/00Galerie ArtBoreï,Saint-Pétersbourg
05/01Decht Art Center KaragandaKazakhstan
09/02Face moi –Photoszene,CologneD
12/02Face moi, Maison de France Berlin
05/03Conte des Laissés pour jeunes-Passages. ManufactureNancy
07/06Schau hin, Sieh mich an Einewelt Haus,MagdeburgD
11/07Face moi,Galerie du Centre IrisParis
05/08Face me-Fotofestiwal,Lodz PL
04/10Face moi,Le Maillon, Strasbourg
11/12Sois jeune et tais-toi ! Galerie Soviart, KievUA
03/13Envisage moi!L'Escarpe Campus de Strasbourg
04/13Sois jeune et tais-toi!Centre d'Art KvartiraDnipropetrovkUA
05/16Des plaies au Frontavec les ateliers d'Ukraine. Mois de l'Europe (en duo). Librairie Kléber,Strasbourg
06/18Or jeLe football féminin en Russie Institut Français de Russie MoscouRU
09/18Or jeLe football féminin en Russie Maison des Journalistes VoronejRU
04/19Sarjal ou l'enfance radieuse retrouvée,Musée National,Nur-Sultan Kazakhstan
04/19Sarjal ou l'enfance radieuse retrouvée,Éco-Musée,Karaganda Kazakhstan
CATALOGUES PERSONNELS :
05/91Kerle und ChrysalideInstitut français, Berlin-Est
04/95Ecorché jeunesCentre culturel français, Moscou
10/99D'Est en Est : une autre jeunesseInstitut français, Kiev
11/99FlugversucheVille de Weimar
09/02Kreuzberg, en s'arrêtantBanlieues d'Europe, Strasbourg
ÉDITION
Photo PocheSociété: "Place de la Réunion" Un atelier avec Éric Vazzoler (éd. Delpire-Nathan 2000)
PRIX, NOMINATION :
Prix Jeune Talentde la Fnac avec l'atelier mulhousien 2000
Nominé au Prix Nièpce2006
Grand prixdu Fotofestiwalde Lodz (PL) 2008
Depuis 2016 dans les collections de la BNF