EN
From January 21, 2020 until the end of the winter I will be leading a workshop for mentally handicapped young people.
This new project is made possible thanks to the support of La Chambre, a recognized place dedicated to photography.
This project is funded by the "Réseau Diagonal" .
The sessions of this workshop will take place at the Institut Médico Éducatif de la Ganzau, a southern district of Strasbourg.
I will have the pleasure of meeting thirteen young people with mental disabilities every Tuesday.
I will help them to produce works on the themes of the portrait and the cathedral of Strasbourg.
An exhibition is planned at La Chambre with a vernissage on 17 June 2020.
I plan to make a short documentary film to record the best moments of this workshop.
The educators I will have the pleasure of working with are : Anaïs Chambley, Brigitte Vialatte, Aurélie Pinto and Nakoné Camara.
Addition:
Thwarted by the COVID-19 pandemic, some sessions were postponed. As a result, the project ended in October 2020.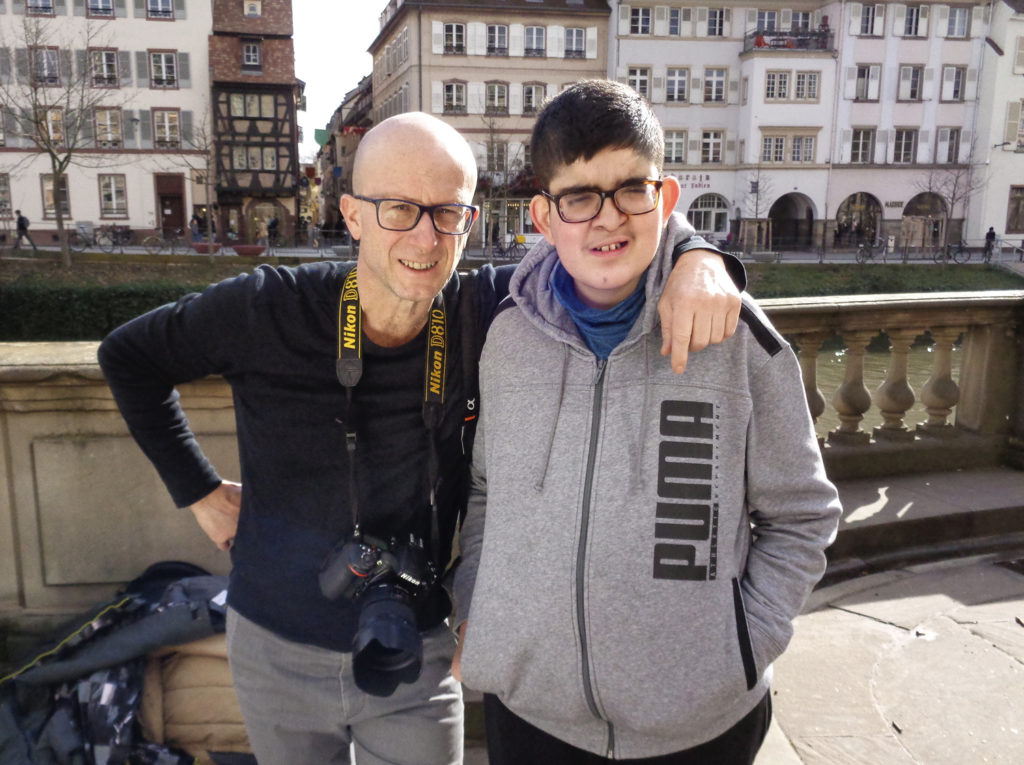 FR
Depuis le 21 janvier 2020 et jusqu'à la fin de l'hiver je dirigerai un atelier pour de jeunes handicapés mentaux.
Ce nouveau projet prend jour grâce au soutien de La Chambre ( https://www.la-chambre.org ), lieu reconnu et dédié à la photographie.
Ce projet bénéficie d'un financement du « Réseau Diagonal » https://reseau-diagonal.com .
Les sessions de cet atelier se tiendront à l'Institut Médico Éducatif de la Ganzau, un quartier sud de Strasbourg.
J'aurai le plaisir de retrouver tous les mardis, treize jeunes handicapé mentaux.
Je les aiderai à produire des oeuvres sur les thèmes du portrait et de la cathédrale de Strasbourg.
Une exposition est prévue à La Chambre avec vernissage le 17 juin 2020.
Je prévois la réalisation d'un court film documentaire afin de relater les meilleurs moments de cet atelier.
Les éducatrices avec lesquelles je vais avoir le plaisir de travailler sont : Anaïs Chambley, Brigitte Vialatte, Aurélie Pinto et Nakoné Camara.
---
Ajout :
Contrarié par la pandémie de COVID-19, certaines sessions furent repoussées. De telle sorte que le projet s'acheva en octobre 2020.