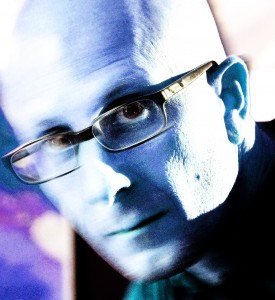 Ukraine exists as a sovereign state within the contours it defends today, only since the break-up of the Soviet Union in 1991.
In February 2014, during the Olympic Games in Sochi in the cumbersome neighbouring country, Russia, degenerated a pro-European protest movement on Independence Square in Kiev.
Through violence encouraged by I don't know who, the most nationalistic segment of Ukraine's population has clearly stated its preference for Europe, rather than Russian control, at the risk of chaos in an economy in agony.
In doing so, we have witnessed the first fall of a democracy on the european continent, which, paradoxically, has been welcomed by the West as a whole.
Today neither its independence nor peace have been achieved.
The Donbass, the most industrial region and backed by Russia, has been the target of the worst bombings since the summer of 2014.
The city of Donetsk has become the capital of an illegitimate state called the "People's Republic of Donetsk ».
Where weapons now speak on a daily basis, I have been about 20 times since 1994.
One year after the "Euromaïdan" I go there again to run a photo workshop for the young inhabitants of Donetsk staying because their parents don't know where to escape.
It will be their photos that you will see on it.
And this is what you will be able to follow, day bu day, in the pages of this blog created for this emergency.
I also invite you to a weekly meeting on cuzko.us and photo.fr.
Fr.
L'Ukraine n'existe en tant qu'état souverain à l'intérieur des contours qu'elle défend aujourd'hui, que depuis seulement l'éclatement de l'Union soviétique en 1991.
En février 2014, pendant les Jeux Olympiques à Sotchi chez l'encombrant pays voisin, la Russie, dégénèrent sur la Place de l'Indépendance à Kiev, un mouvement de contestation pro-européen.
Par une violence encouragée par je ne sais qui, la frange la plus nationaliste de la population de l'Ukraine a clairement affirmé sa préférence à l'Europe, plutôt qu'à la tutelle russe, ce au risque d'un chaos dans une économie à l 'agonie.
Ce faisant, nous avons assisté à la première chute d'une démocratie européenne ; celle-ci paradoxalement saluée par l'Occident dans son entier.
Aujourd'hui ni son indépendance, ni la paix ne sont acquis.
Le Donbass, région la plus industrielle et adossée à la Russie, est l'objet depuis l'été 2014 des pires bombardements.
La ville de Donetsk est devenue la capitale d'un état illégitime appelé « République populaire de Donetsk »
Là où les armes parlent aujourd'hui quotidiennement, je me suis rendu une vingtaine de fois depuis 1994.
Un an après l' « Euromaïdan » je m'y rends à nouveau afin de créer un blog de photographie que réaliseraient les plus jeunes habitants de Donetsk, restés parce que leurs parents ne savent où fuir.
C'est ce que vous pourrez suivre, au jour-le-jour, dans les pages de ce blog crée pour cette urgence.
Je vous invite aussi a un rendez-vous hebdomadaire sur cuzko.us et photo.fr.
© 2015, Éric Vazzoler – arguments.photo