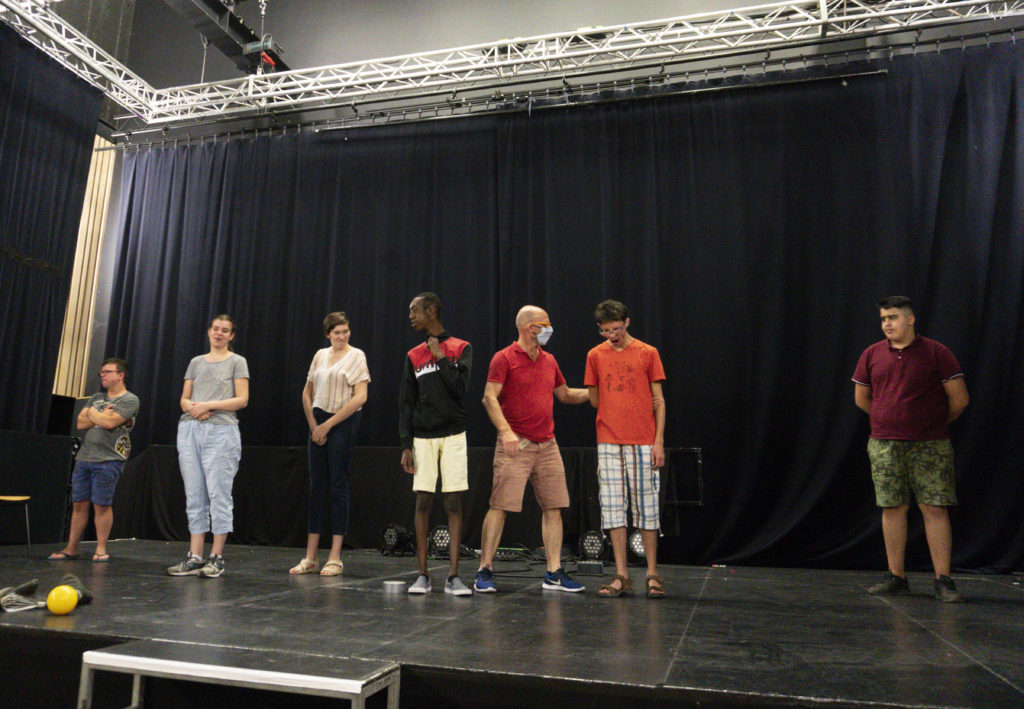 EN
Today's session brought together six young people from the Institut Médico Educatif de la Ganzau, gathered together exceptionally at the Espace Django.
Taking advantage of the darkness of the venue's auditorium, a new illumination (in falsh this time) was the theme of the work.Great was the pleasure to participate of Marie, Jeanne, Nicolas, Demba, Anthony and Diar.
Now see you in September.
FR
La session d'aujourd'hui réunissait six jeunes de l'Institut Médico Éducatif de la Ganzau réunis exceptionnellement à l'Espace Django.
Profitant de l'obscurité de la salle de spectacle du lieu, une nouvelle l'illumination (au falsh cette fois) fut le thème de travail. Grand a été le plaisr à participer de Marie, Jeanne, Nicolas, Demba, Anthony et Diar.
À bientôt en septembre pour la reprise des ateliers.