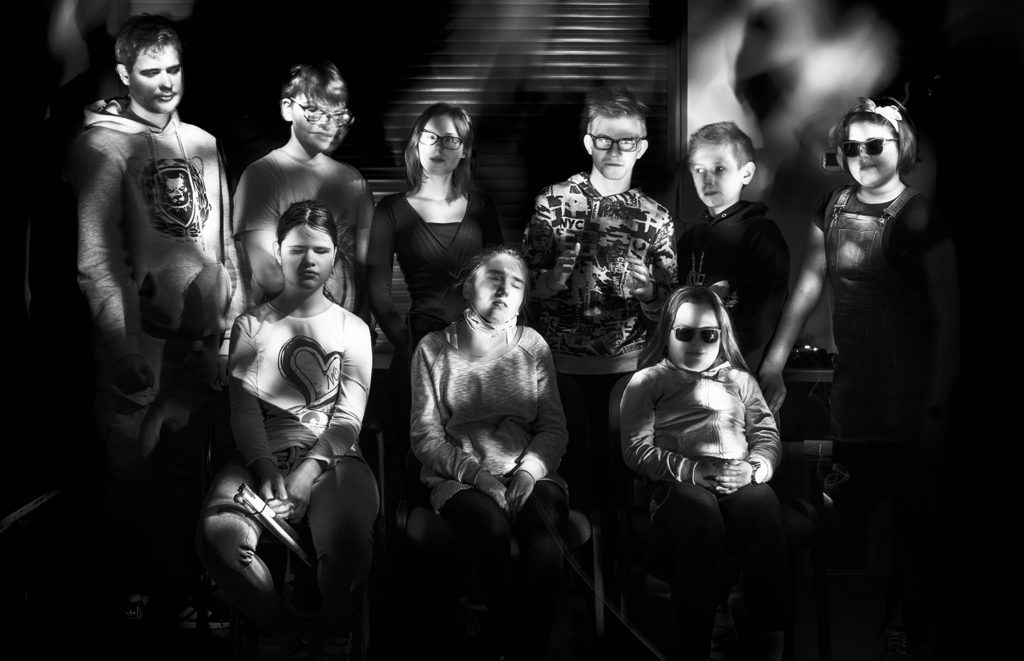 The process has existed since the advent of photography; writing with light.
Evgen Bavcar is often inspired by it.
So in order to take a group photo of young participants in Stuttgart, Łódź and Strasbourg, I chose to gather the young people together and put them in the dark in order to illuminate certain parts with a torch; an excellent recreational moment between us.
And the result is always surprising.
FR
Le procédé existe depuis que l'avènement de la photographie; écrire avec la lumière. D'ailleurs Evgen Bavcar s'en inspire souvent.
Donc afin de réaliser une photo de groupe de jeunes participants à Stuttgart, Łódź et Strasbourg, j'ai choisi de réunir les jeunes et de les mettre dans l'obscurité afin d'en éclairer certaines parties à l'aide d'une lampe torche ; un excellent moment récréatif entre nous.
Et le résultat étonne toujours.