Elina was born and grew up in Donetsk. She is going in for climbing at about ten years. Up to that time a few years she was keened on east single combats, boxing, parachute sport.
In spite of the fact that she began to go in for climbing in grown-up age, she executed the first first sport category during the year, occupied prize places on regional and city competitions. In times of trainings traveled all climbing routes of Ukraine, Crimea.
In view of military operations in Donetsk Elina lost the job of journalist, but found other interesting work – she was offered to train a children. Now she is working as a trainer at about year, there are more than thirty students – the littlest is five years old. The young sportsmen have already took the prize places on the regional competitions, and one was even able to execute the first sport category.
Written by Elina
Элина родилась и выросла в Донецке. Занимается скалолазанием уже около десяти лет. До этого несколько лет увлекалась восточными единоборствами, боксом, парашютным спортом.
Несмотря на то, что скалолазанием начала заниматься уже во взрослом возрасте, за год выполнила первый взрослый разряд, занимала призовые места на областных и городских соревнованиях. За время тренировок объездила все скальные маршруты Украины, Крыма.
В связи с военными действиями в Донецке Элина потеряла работу журналиста, но появилась другая интересная работа по душе – ей предложили тренировать детей. Сейчас она работает тренером уже около года, у нее больше тридцати учеников – самому маленькому пять лет. Ее молодые спортсмены уже заняли призовые места на области, а один даже смог выполнить первый юношеский разряд.
Written by Elina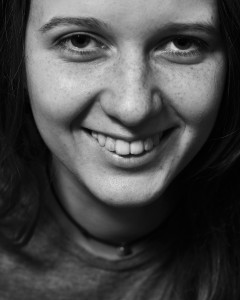 Photo ©2015, Irina Novikova, ЮнПресса for arguments.photo