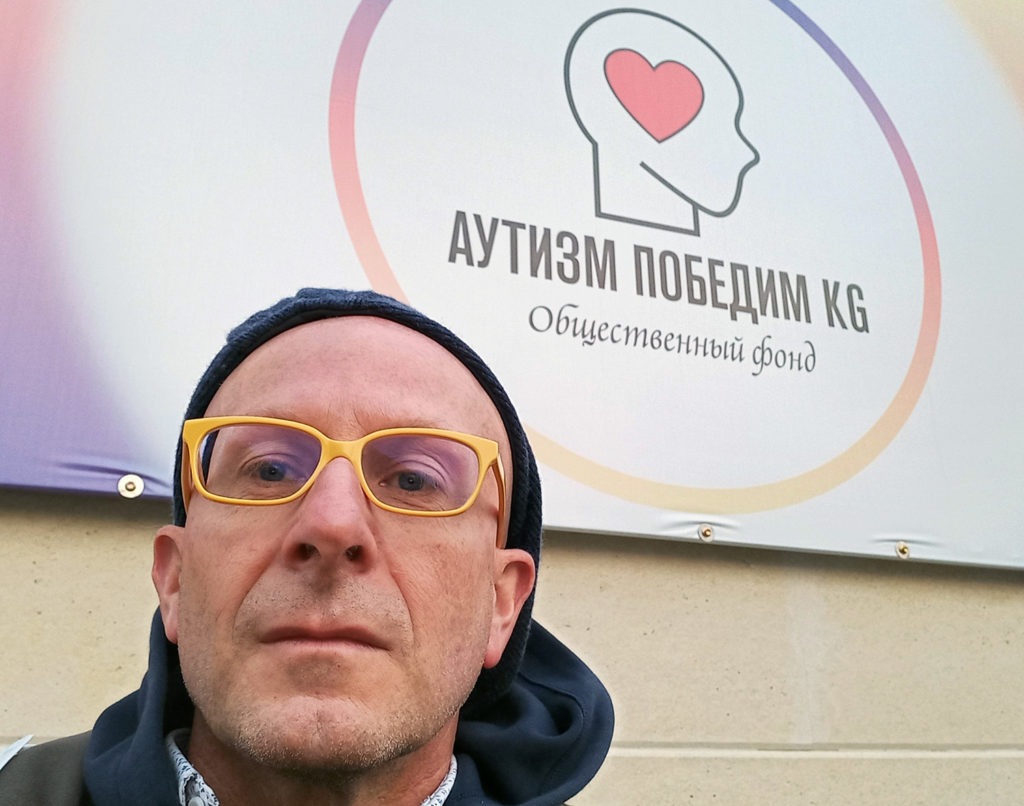 FR
Cet atelier, mon premier avec des enfants autistes, célèbre à sa manière 25 ans d'ateliers à destination des jeunes publics défavorisés dirigés dans sept pays et en quatre langues.
Demain donc, commence une nouvelle aventure auprès de 16 enfants au sein de l'association Аутизм Победим! créée et dirigée par Mme Anara Daniarova.
Ce projet est soutenu conjointement par l'ambassade de France au Kirgizstan et celle au Kazakhstan.
Je me sens extrêmement honoré de cette chance qui m'est offerte. Je les en remercie.
Avec une mention spéciale pour Alexandra Thircuir-Mens.
EN
This workshop, my first with autistic children, celebrates in a way, 25 years of workshops for young disadvantaged young people run in seven countries and in four languages.
So tomorrow begins a new adventure after 16 children in the association Аутизм Победим! created and directed by Ms Anara Daniarova.
This project is jointly supported by both French Embassies in Kyrgyzstan and in Kazakhstan.
I feel extremely honoured by this opportunity.
With a special mention to Alexandra Thircuir-Mens.