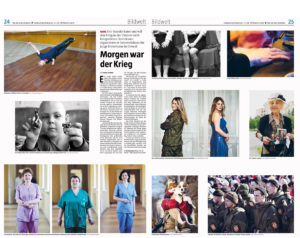 About my photo workshops in the Donbass at war.
Published in « Die TAZ » #Berlin #Germany September 12-13th 2015.
Many thanks to Petra Schrott / First Picture Editor
Fr
« Demain était la guerre »
Au sujet de mes ateliers de photos dans le Donbass en guerre.
Publié dans « Die TAZ ». Berlin, Allemagne. 12-13 septembre 2015.
Merci à Petra Schrott/ First Picture Editor