en
Vladislav is an amazing boy who shows a great interest in journalism and all media in general (and music!).
Because we received an agreement from the local authorities to hold our workshop on the occasion of International Women's Day, we went together to the city's trolleybus depot. There we photographed the drivers, all very nice despite the war at the gates of the city.
fr
Vladislav est un garçon étonnant qui démontre un grand intérêt pour le journalisme et tous les médias en général (et la musique!).
Parce que nous avons reçu un accord des autorités locales pour mener notre workshop à l'occasion de la Journée Internationale de la Femme, nous sommes allés ensemble au dépôt des trolleybus de la ville. Là il y a photographié les conductrices toutes très sympathiques malgré cette guerre aux portes de la ville.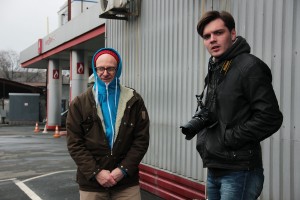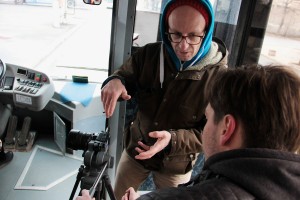 Photo : Vladislav Motorney, ЮнПресса for arguments.photo
Thanks to Nastya for the making-of-pics